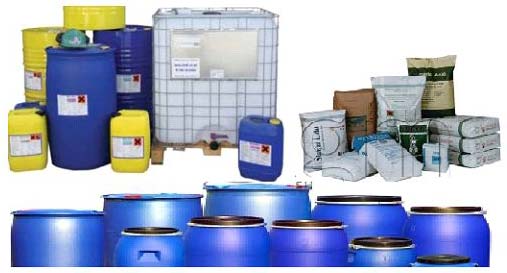 At Innoveda Chemicals, we specialize in providing effective cleaning solutions for ship maintenance. In this blog, we will explore the latest chemical innovations that have revolutionized the maritime industry. Join us as we delve into the advancements in ship cleaning technology and discuss how our products contribute to efficient and sustainable ship maintenance practices.
Identifying Issues With Ship Maintenance:
At Innoveda Chemicals, we are aware of the particular difficulties associated with ship maintenance, such as rust, scale, and algae growth.

Our creative solutions are designed to effectively address these problems and ensure the durability of ships and equipment.

We are aware of the significance of utilizing environmentally friendly products when performing maintenance on marine environments.

Our team is constantly looking for new chemical issues and developing cutting-edge solutions to them.

We take a customer-centric approach and offer specialized advice and support to address different ship maintenance requirements.
Importance of Effective Cleaning Solutions:
We place a strong emphasis on the value of efficient cleaning solutions in ship maintenance to ensure the performance and safety of the vessel.

Strong stains, oils, and pollutants are removed by our specialized chemicals, improving the general appearance and operation of ships.

By preventing corrosion and deterioration with the use of our cleaning products, vital pieces of machinery and buildings can last longer.

We are aware that clean, well-maintained ships help to reduce their environmental effect and increase fuel economy.

Our dedication to providing top-notch cleaning solutions helps our customers perform ship maintenance at their very best.
Eco-Friendly Chemical Innovations:
We are proud of the environmentally sustainable chemical advancements we have made.

Our eco-friendly cleaning products are made to operate well while reducing their negative effects on the environment.

Ship owners and operators can abide by stringent environmental laws and lessen their carbon footprint by using our environmentally friendly goods.

To assist a cleaner maritime business, we consistently study and create innovative ecologically sensitive formulations.

To safeguard maritime ecosystems for upcoming generations, we are dedicated to promoting environmentally friendly ship repair practices.
Cleaning Agents for Engine Room Maintenance:
For engine room maintenance, we provide specialized cleaning solutions made to get rid of tough grease, oil, and dirt.

Our engine room cleaning products are made to increase machinery lifespan and improve equipment performance.

Our knowledge of chemical formulas allows us to guarantee effective and safe cleaning processes for vital engine components.

Because our cleaning solutions are designed to save downtime, engine maintenance procedures can be completed more quickly.

You can rely on our

engine room cleaning solutions

to keep marine vessels operating to the highest standards.
Top Deck and Hull Cleaning Solutions:
To remove algae, barnacles, and other marine waste efficiently, we provide top-notch deck and hull cleaning solutions.

Without harming the marine environment, our specialized ingredients guarantee thorough cleaning.

Count on our knowledge of chemical advancements to keep the hull and upper deck of your vessel structurally sound and operating at peak efficiency.

Our cleaning solutions are created to streamline normal maintenance and improve ship operations by saving time and effort.

For spotless and well-maintained deck and hull surfaces, you can rely on Innoveda Chemicals for superior solutions.
Tackling Rust and Corrosion with Advanced Products:
We at Innoveda Chemicals provide cutting-edge solutions for rust and corrosion on ships and marine equipment.

By penetrating damaged surfaces, our specialized formulations stop additional corrosion and increase the lifespan of crucial components.

Count on our ground-breaking technologies to offer enduring defense against hostile marine environments.

Our rust and corrosion inhibitors are made with an eye toward the environment, minimizing their negative effects on aquatic life.

Count on Innoveda Chemicals to protect your machinery and vessels from the destructive effects of rust and corrosion.
Cleaning Solutions for Cargo Holds and Tanks:
We recognize the significance of keeping ship tanks and cargo spaces clean and hygienic. Our cleaning products are designed to efficiently remove impurities and leftovers, ensuring that items are transported safely.

Our cargo hold cleaners are designed to remove challenging cargo residues, enabling quicker and more effective cleaning.

We place a high value on environmental responsibility, and our cleaning supplies are made with consideration for the marine ecosystem.

Count on our experience to produce excellent tank and cargo hold cleaning solutions that meet industry standards.

You can depend on Innoveda Chemicals for cleaning solutions that keep your cargo holds and tanks in good condition while still being secure and reliable.
Cleaning Solutions for Navigational Equipment:
To conduct safe maritime operations, navigational equipment plays a crucial role. Our cleaning products are created specifically to remove grit, grime, and salt deposits off delicate machinery, assuring peak performance.

You may rely on our experience in creating non-corrosive cleansers to save delicate electronic components and prolong the life of your navigational equipment.

Our cleaning solutions are efficient in keeping displays clear and uncluttered, improving navigational accuracy and safety.

With environmentally responsible options for cleaning navigational equipment, Innoveda Chemicals' solutions put environmental sustainability first.

You can rely on us for dependable cleaning solutions to keep your navigational equipment operating effectively and reliably at sea.
Benefits of Regular Ship Maintenance:
We are aware of how crucial routine ship maintenance is to extending a vessel's lifespan and guaranteeing peak performance.

Our all-inclusive maintenance services save downtime and costly breakdowns to ensure efficient operations.

Utilizing our cutting-edge products routinely protects against corrosion and wear, enhancing vessel safety and dependability.

The solutions provided by Innoveda Chemicals improve fuel economy while lowering operating expenses and environmental impact.

Depend on us for efficient ship maintenance solutions that are crafted to satisfy your individual vessel needs and industry standards.
Embracing Sustainable Practices for Ship Cleaning:
We at Innoveda Chemicals are dedicated to encouraging environmentally friendly ship cleaning methods that are sustainable.

Our environmentally safe cleaning products guarantee successful outcomes without endangering marine habitats.

Adopting our environmentally friendly products shows that you are committed to protecting the oceans and marine life.

To assist environmentally concerned ship operators, we give priority to the development of biodegradable and non-toxic cleaning solutions.

Join us in implementing sustainable ship cleaning techniques to develop a maritime sector that is cleaner and greener.
Conclusion:
In the end, at Innoveda Chemicals, we are dedicated to our latest chemical innovations that effectively and sustainably address ship maintenance challenges. Our commitment to eco-friendly solutions ensures a cleaner and greener maritime industry. For more information on our advanced cleaning agents and products, visit our website today https://iigtchem.com/product-category/marine-chemicals-ship-maintenance/.