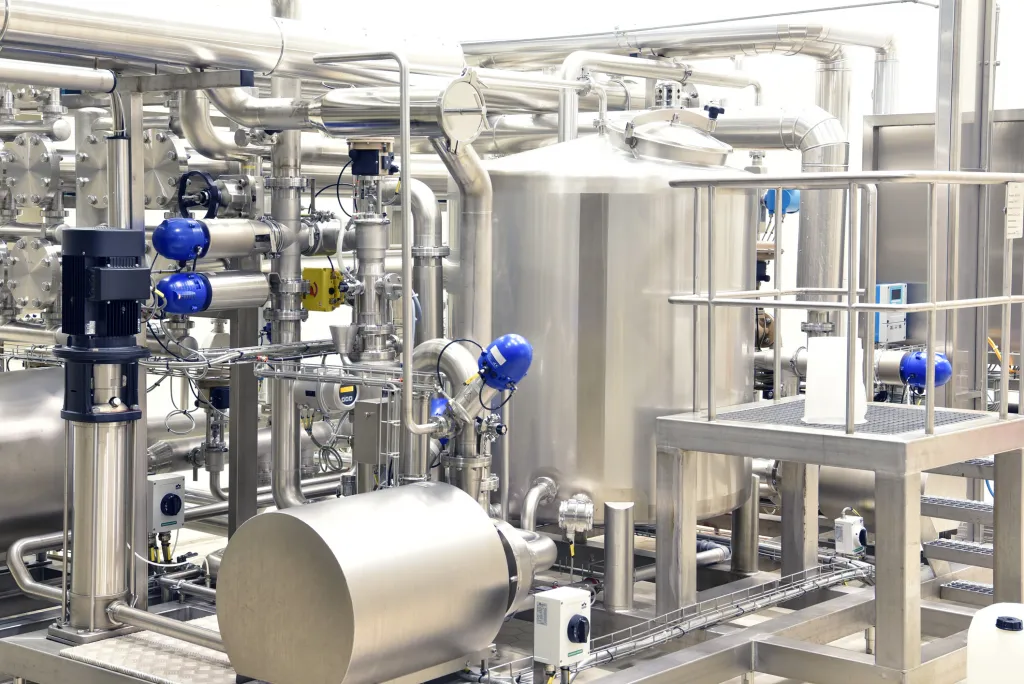 At Innoveda Chemicals, we recognize the critical significance of handling water treatment chemicals safely and effectively. We are dedicated to advancing best practices and guaranteeing the welfare of our partners as an ethical provider in the market.
We will provide insightful advice and best practices for handling water treatment chemicals safely and effectively in this blog. Suppliers can reduce risks, safeguard the environment, and fulfill their operational goals by implementing these suggestions.
Importance of Safe Handling Practices:
We at Innoveda Chemicals are fully aware of how crucial it is to handle our water treatment chemicals safely. We are committed to encouraging a culture of safety among our suppliers in the UAE because it is ingrained in our basic principles. The health and safety of the workforce, the preservation of the environment, and the integrity of our products are all guaranteed through proper handling. To ensure the safe and effective use of Innoveda Chemicals, we offer thorough instructions and support to suppliers, highlighting the significance of safe handling practices, risk assessment, personal protection equipment, and appropriate training.
Understanding Innoveda Chemicals and their Properties:
We place a high priority on understanding the characteristics of the chemicals we use for water treatment. Knowledge, in our opinion, is the cornerstone of safe and efficient management. For each of our substances, our committed team offers detailed information on their features, risks, and suggested handling techniques. Suppliers in the UAE may make wise decisions and put the right safety measures in place by being aware of the particular characteristics and behaviors of our products. We provide technical assistance and materials to guarantee that our partners have a complete grasp of Innoveda Chemicals, enabling them to handle our goods with assurance and competence.
Essential Safety Measures for Handling Innoveda Chemicals:
The security of our water treatment chemicals is of the utmost significance to Innoveda Chemicals. To ensure the secure handling of our goods, we offer vital safety precautions to water treatment chemical suppliers in the UAE. Guidelines for appropriate personal protective equipment (PPE), secure handling techniques, and emergency response protocols are all included. We also stress the significance of undertaking risk analyses, installing suitable ventilation systems, and making certain that staff members receive adequate training. When handling Innoveda Chemicals, suppliers can reduce hazards and maintain a safe working environment by adhering to these safety precautions.
Proper Storage and Transportation Guidelines:
Our water treatment chemicals must be transported and stored correctly to retain their integrity and guarantee safety. At Innoveda Chemicals, we give suppliers in the UAE thorough instructions on how to transport and store our products properly. This covers suggestions for appropriate containers, labeling specifications, temperature management, and compatibility issues. To avoid spills and mishaps, we stress the significance of storing chemicals in specified areas, away from incompatible materials, and in secure transportation. Suppliers can protect the integrity and security of Innoveda Chemicals during storage and transportation operations by adhering to these rules.
Training and Education for Employees:
We are aware of how important education and training are in guaranteeing the secure handling of our water treatment chemicals. We offer thorough training programs to our UAE suppliers, with a focus on educating staff members about the characteristics, dangers, and safe handling procedures of our products. We cover issues including correct storage, handling techniques, emergency response tactics, and the usage of personal protection equipment during our training sessions. By enhancing employees' knowledge and abilities, we foster a culture of safety and reduce risk in the workplace while enabling them to handle Innoveda Chemicals safely and effectively.
Handling Emergency Situations and Spill Response Procedures:
We have built thorough spill response processes and placed a high priority on emergency preparedness. We offer thorough instructions on how to handle and contain chemical spills to water treatment chemical suppliers in the UAE. This contains details on appropriate containment, personal safety gear, evacuation methods, and communication techniques. We stress the significance of prompt action, accurate reporting, and interaction with pertinent authorities. In the case of a spill or disaster involving Innoveda Chemicals, we guarantee the safety of workers, the environment, and the community by providing suppliers with the information and tools necessary to handle emergencies.
Compliance with Regulatory Requirements:
We make sure that our suppliers of water treatment chemicals in the UAE are properly informed and assisted in adhering to all pertinent laws and requirements. We offer thorough advice on all legal needs, such as licenses, permits, labeling, and documentation. Suppliers can prove their dedication to security, environmental preservation, and ethical handling procedures by following these rules. We collaborate closely with suppliers to make sure they have the skills and tools required to uphold compliance, promoting an industry-wide attitude of responsible stewardship.
Building a Culture of Safety and Continuous Improvement:
We are dedicated to fostering a culture of safety and ongoing development among our UAE-based suppliers of water treatment chemicals. We support a proactive approach to safety in which staff members are given the authority to recognize and handle potential risks. We promote a philosophy of continual development through frequent safety evaluations, training courses, and open channels of communication. We appreciate input from our suppliers and continually look for ways to improve safety protocols and process refinement. We work to create a secure and long-lasting environment for all parties concerned by developing this culture.
Conclusion:
In the end, Innoveda Chemicals prioritizes handling water treatment chemicals safely and effectively. Suppliers may make sure that their workers are well-cared for, that the environment is protected, and that their business processes are optimized by using the advice and standards offered in this blog. We are still committed to assisting our partners in upholding secure procedures, offering complete resources, and encouraging ongoing development. Together, we can develop a sector in the UAE that handles water treatment chemicals more safely and sustainably.