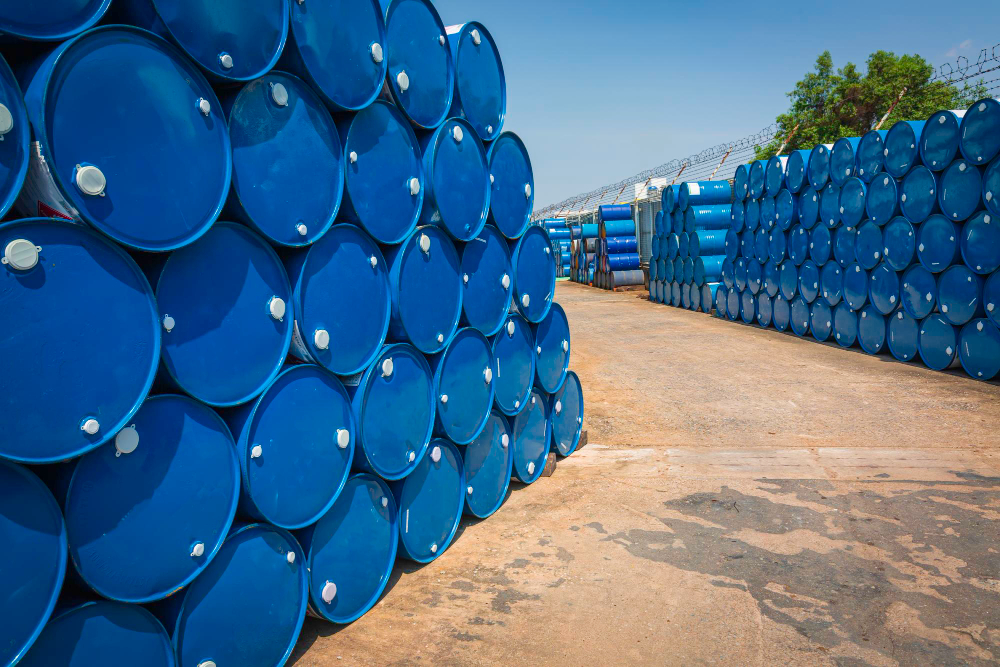 Chemicals play a crucial role in various industries, from manufacturing to agriculture. However, choosing the right and best chemical supplier for your business can be a daunting task. In fact, according to a survey conducted by ThomasNet, "64% of purchasing managers reported difficulty in finding reliable suppliers for their chemical needs".
This is why it is important to do your research and choose a supplier that meets your specific requirements. In this blog post, we will discuss the factors to consider when selecting the best chemical supplier for your business and provide tips on how to find the best one for your needs.
Chemical suppliers play a vital role in many industries, as they help businesses to access the materials they need to produce their own products or to carry out research and development. They can also provide technical support and advice on the safe handling and storage of chemicals.
When choosing the best chemical supplier, it is important to consider several factors, such as quality, cost, delivery time, and customer service. Quality is critical, as businesses need to ensure that the chemicals they are using meet industry standards and regulations. Cost is also an important factor, as businesses need to ensure that they are getting the best deal possible. Delivery time is also critical, as businesses need to ensure that they are receiving their chemicals in a timely manner to keep their operations running smoothly.
Customer service is also an important consideration, as businesses need to be able to rely on their supplier to provide clear communication and to be responsive to their needs. Additionally, it is important to research the supplier and look for reviews and testimonials from other businesses that have used them.
Moreover, we have written one more blog on 5 steps to choose the best chemical supplier in Dubai.
Overall, good chemical suppliers play a crucial role in many industries, and businesses need to choose a supplier that they can trust to provide them with high-quality chemicals at a reasonable cost, with timely delivery and excellent customer service.
Factors to Consider while Choosing the best chemical suppliers:
Supplier's Capacity to Supply Chemicals:
Before going out to find a chemical supplier, estimate how many different chemicals you will need over the next few months. This will help you narrow down the suppliers you need to contact. Choose suppliers who can handle an extra order or two, in case your business expands or there are unexpected events.
 Cost of Acquiring Chemicals from the Supplier: 
The costs of chemicals generally stay the same across suppliers, but transportation costs may vary. So, if you're looking for maintenance chemicals in Saudi Arabia, you'll need to find a supplier nearby and compare prices from different suppliers to get an idea of the average cost.
Suppliers who are experienced in supplying products for a particular industry can provide you with valuable insight into what chemicals are appropriate for your needs. By searching for a supplier who is familiar with this industry, you can be sure to stay ahead of the curve and receive the latest information quickly.
Green Suppliers of Chemicals:
Looking for ways to reduce the environmental impact of chemicals, you might consider using green chemicals. These are chemicals that are produced using renewable resources, such as water or wind power.
Authentication and Certifications:
To be sure you're dealing with a legitimate supplier, make sure they're certified and recognized under UAE law. This will ensure you're not dealing with a fraudulent supplier.
To ensure quality products, timely supplies, and favourable terms with your targeted suppliers, you should look into their reputation. The best chemical supplier has a spectrum of testimonials from past clients and reviews from websites to get a better understanding of their track records.
Conclusion 
Choosing the best chemical supplier for your business is a crucial decision that can have a significant impact on your operations. Factors to consider include quality, cost, delivery time, and customer service. It is also important to research the supplier, look for reviews and testimonials, and ask for references.
Additionally, the safety and expertise of the supplier are important factors to consider as well. By taking the time to carefully evaluate these factors and make an informed decision, businesses can ensure that they are working with a reputable, reliable, and trustworthy chemical supplier that can meet their needs and help them to succeed.

If you keenly read this article, you could have found that all those aspects well suit Innoveda chemicals, the Best Chemical Supplier in Dubai for the past two decades. We are capable of supplying and storing heavy stock at any time and climate, we can supply all those chemicals for the best price in the market. If you have any chemical needs in Dubai, contact us today!